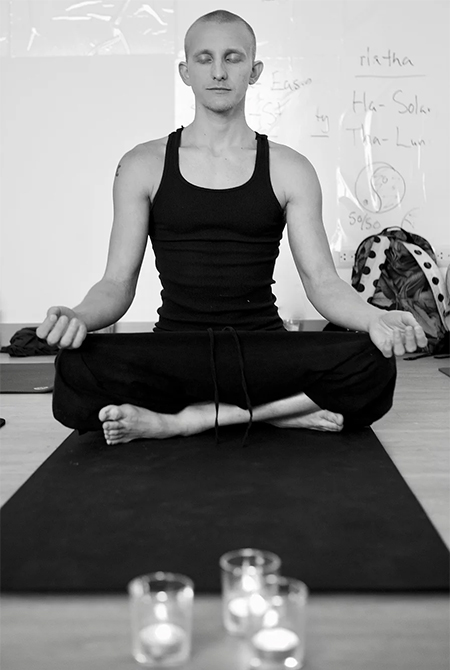 MASTER OF SHAMANIC & MOVEMENT ARTS
Alex is an eloquent teacher & focused student of movement arts.
He is known for his charisma and kindness, introducing students to advanced concepts and practices in the most simple and accessible ways. He has studied Kung Fu, Qigong, Yoga and Tai Chi for over 15 years.
​After shattering his foot during training, he began studying the therapeutic healing arts. He has since rehabilitated many injuries using Therapeutic Yoga and Chi Gong, and offers these insights during his teacher training programs.
After learning Ashtanga Vinyasa, he pursued education with teachers of sequence design and internal yogas. He finished a 500 hour certification with United Yoga School, and completed Andrey Lappa's level 1 and level 2 certification program.