Scope of Work:

To develop Marketing Strategy and Product Branding of new full range of healing creams, tinctures and related products (part 1).

The Conceptualization, Layout Design, Content Creation  and Technical Build of a fully Functional, fully Responsive Ecom Store (part 2).

The Development and Implementation of Launch Marketing Campaign (part 3).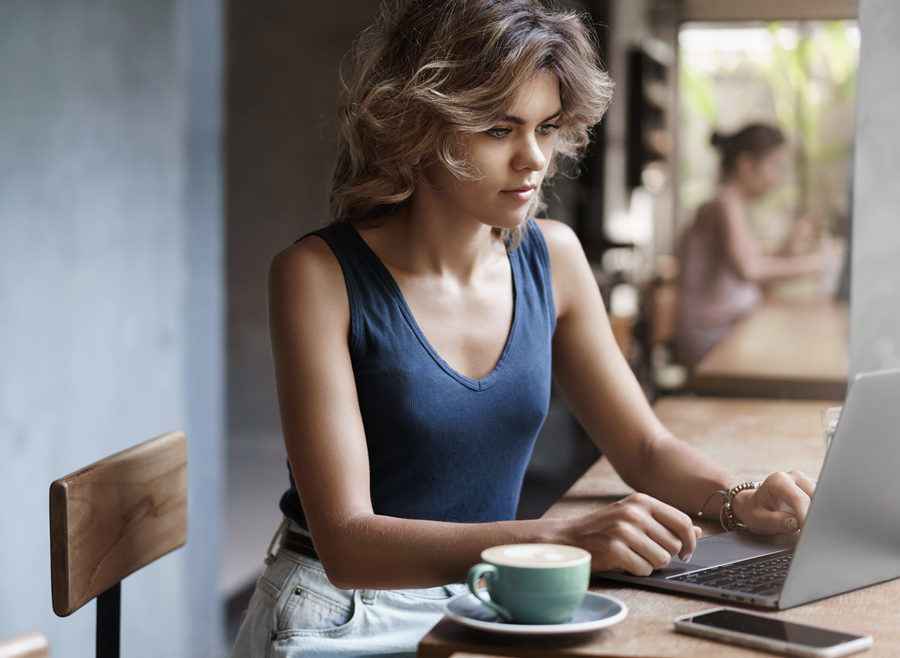 As requested, please find below a statement of work for the Marketing Strategy, Product Branding of a new full range of healing creams, tinctures and related products. Plus, the Conceptualization, Layout design, Content Creation and Technical Build of a new fully functional e-com store for Dawn Bruce.  
To include also the Development and Implementation of Launch Marketing Campaign. 
The following statement lays out the detailed scope of work.
This statement is prepared based on our conversations to date and on the suggested up-branding and relative market/price positioning and the technical approach of building a fully functional, fresh, modern, fully responsive ecom store. 
Part 1 – The Marketing 
Marketing Strategy
To build an overall marketing strategy for this new venture, which includes market positioning, suggested pricing, market channels and speed-to-market planning. 
–
Brand Identity
To formulate the new Brand Identity based on Dawn's vision of what products are being created and what is agreed between us on positioning in the market. 
–
Product Branding
To work with designer* to oversee the creation of the new logos, product labels and product identity to ensure everything is aesthetically pleasing, functional and aligned with Brand Identity.
*Cost of designer not included. 
Brand Tone of Voice
To create a Tone-of-Voice for the new brand that gives clarity on the tone of how the brand is communicated both within ecom and within all marketing communications and marketing channels. 
Launch Strategy
To create a launch strategy for this new brand. 
Part 2 – The Ecom Store
Concept
To conceptualize how the new Ecom store will look, feel and function based on marketing positioning, what customers now expect from ecom stores, and what is required in terms of educational content in order to best describe and sell this new product range. 
Layout Design
To layout and design the new ecom store including hierarchy of content, navigation, presentation of product details, product and other related imagery, and overall customer journey. 
Content Creation
Writing of all content for web pages with special focus on brand positioning.

Includes:
Full product descriptions for each product,
How to Use instructions for each product,
Technical details for each product,
Ingredients lists,
Section of what the key feature are of each product
Privacy Policy,
Term and Conditions,
Refunds Policy,
Returns Policy
Imagery
To optimize all images so that everything looks great across all devices while at the same time being fast loading to match shopify industry standard page load times. 
Images for 'about us', 'home' page and other 'house' pages to be sourced from royality-free stock.
Product images to be provided by Dawn – we will crop and optimize accordingly. 
Technical Build
To build the ecom store in a way that is mobile first, fully responsive across modern Mobile, Ipad, Tablet, Laptop and Desktop devices. Including industry standard browser compatibility. 
Ecom store to be built  on the Shopify Platform.
Navigation system to vary across different devices so that smaller devices get a modern, quick "hamburger" style navigation. 
Load times to be to Shopify standards.
Technical build to be based on one of Shopify's own approved Theme Template Frameworks with minimal hand coding so ensure that any technical updates from Shopify do not corrupt the website moving forward.  
Key Functionality to include:
Add to cart feature,
E-mail integration,
'Subscribe and save' option,
Product fast search,
Customer Reviews with ability to email new customers asking for reviews,
Main Navigation,
Footer Navigation,
Products split into Categories,
Favicon on all Pages, 
Google Analytics Integration,
Facebook Pixel Integration,
Automated Back-Up System,
Ability to add multiple product images,
Ability to add product videos,
Email Capture,
Blog Feature

As well as setting up Shopify standard functionality for :

Print shipping labels,
Set country-by-country shipping rules
Built-in sales tax,
Discount codes,
Gift cards
Print shipping labels, 
Standard On-Site SEO
Including Google Page Descriptions,
H-refs,
Url Structure and Canonical Links
XML Site Map,
Alt tags,
Content Based SEO around 6-10 agreed keywords
Keywords based on keyword analysis which we undertake
Please note: Some technical functionality requires Apps that are monthly paid-for additions to Shopify Standard monthly charges. E.g Back-Up, Customer Reviews, Subscribe and Save, Email Integration. 
—
Support
Ongoing support for the store for the first 3 months following delivery.
—
Delivery Timeframe
Within 60 days of project go-ahead.
–
Part 3: Social Media Marketing 
The creation and implementation of a social media marketing launch campaign based around Advertising and Social Media Content Guidance.
Advertising to include:

Setting up the Facebook Ad Manager Account
Setting up Facebook Ad Manager Campaign with 3 separate Ads
Conceptualizing and writing  the Ad copy
Guidance on Ad Video Creation.
Full details of Advertising based on our next discussions. 
Social Media Organic Content to include:
Based on our next discussions. 
Rate
Parts 1 and 2:
$20,000 US split into 2 months installments. 
*Does not include Shopify & Shopify Apps monthly fees.
Part 3
Approx. $5,000 US for initial work, to be discussed on our next call.
*Please note: does not include Ad spend.